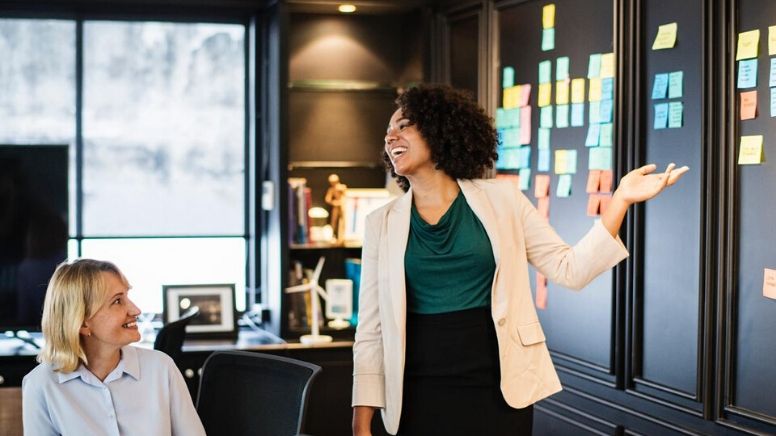 We have gathered all IDAs videos about career and how to improve your competencies. Improving your skills and competencies, you will become more attractive to the job market.
The Global Reality
This on demand webinar was recorded at IDA Privates Conference ' Your global Work Life'  2015.
About:
Mr. Egil Nybakk shares his personal experiences as a global top manager within the oil & gas sector. He has learned how to navigate in different cultures around the world the hard way, and to him cultural awareness is essential when managing huge projects successfully. Egil Nybakk invites the participants to test their cultural intelligence during his presentation using Kahoot so be prepared to test your cultural intelligence during this webinar.
The Global Recruitment Challenge: How to get the right job in Denmark?
How to get the right job in Denmark? Case: How to be selected with a foreign surname?
About:
'Danish language can be learned, Danish culture cannot'?!
We have invited Marta Kirilova, research associate at the University of Copenhagen, to share her knowledge on how non-Danish job applicants tackle the meeting with the Danish labour market.
Based on a study of job interviews with migrants applying for positions in the public sector in Copenhagen, her talk presents examples of successful and unsuccessful communicative strategies and discusses the influence of cultural stereotypes in the evaluation of candidates with a foreign background.
Marta Kirilova's study is so far the only comprehensive research of authentic audio-recorded job interviews with migrants in Denmark. The meeting will provide you with unique insider knowledge of what actually happens at job interviews and allow for exchanging ideas and networking.
The Global Recruitment Challenge 3: Matching the foreign candidate with the job in Denmark
How to match foreign candidates with jobs in Denmark? Case: Challenges in the recruitment perspective.
About:
International Recruitment is in focus when Kristina Andersen from Capax Recruitment will share her experience of Search & Selection in an international setting.What are the most important assets for the recruiter, the company and the international candidate?
Tips and tricks to work efficiently with Danes
If you are working with Danes, you might have stumbled over their way of doing things. Even though you've travelled and worked abroad before you came to Denmark, the behaviour you meet in Denmark might be difficult to decode as it doesn't compare to other experiences abroad. There's an explanation to this.
About:
In this webinar, we'll put our magnifying glass over three characteristics of the Danish working culture that play a significant role in collaborating effectively with Danes:
Flat hierarchy
Extreme level of trust
Direct communication style – unless there's a conflict
As we move along, we'll give easy tips and tricks to how you can blend in.
Boost your job opportunities as engineer in Denmark
How do international engineers apply for work in Danish companies?
About:
The purpose of this webinar is to provide knowledge about job opportunities for engineers in Denmark and how to apply for a job in Danish companies.
You will get a presentation of the functionalities of LinkedIn and other tools for international engineers to obtain maximum visibility in the Danish labour market. For example, how to stay in touch with existing contacts, create new connections, brand yourself and your professional skills, give inspiration to your network (and maybe get something in return), and network actively in order to keep your career viable.
Cross Cultural Training – Fast Track to Denmark and the Danes
Just moved to Denmark? Not quite familiar with Danish work style yet? Or the Danish mentality in general? How about dos and taboos?
About:
"Why are Danes so strange? Is it true that we bark when happy?"
Questions like these and many more will be answered during this webinar.
You will hear about our deepest values, the way we see ourselves, and the virtues we live by. Some of these insights might explain strange behaviour that you have encountered while being in Denmark, and you are welcome to ask questions and share your own stories and experiences.
Get inside knowledge on how to behave in a Danish cultural setting, on how to get a social network, and of course on the most important facts and numbers on Denmark.